DAP Symposium 2021 – Upscaling The Heat Transition
If the last year has thought us anything, it is that things can change overnight. It's time to start redirecting our attention to the future of the heat transition: geothermal energy. Together with Stichting DAP, the technical University Delft, and the University of Utrecht we want to start a conversation with you. How can we start upscaling the heat transition? Which new technologies can catalyze this amazing technology and which policies are helping us or holding us back? We invite you to be a part of the conversation on the 15th of October 2021.
At our symposium you will be catered throughout the day, you will be listening to leaders in the field of geothermal energy, and you will be allowed to resonate your voice through the discussion panel. Buy your tickets now and come take a look at the future of geothermal energy. 
Programme: 
Phil Vardon (TU Delft) and Leendert-Jan Ursen (Sky Energy)
'Update on the DAP well'
Maurice Hanegraaf (TNO)
'Development of Marginal Reservoirs'
Maren Brehme (ETH Zürich)
'Deep Geothermal and Geochemistry'
Frank School (MRA)
'Metropolitan Region Amsterdam Project'
Jan Willem van Hoogstraten (EBN)
as Keynote Speaker
Remco de Boer 
as Moderator
David Bruhn (TU Delft), Barbara Cox (Hydreco) and Others
'Panel Discussion'
Workshops by
Royal Haskoning DHV, Rabobank, Yeager Energy
& More
Networking, Info-Market, Drinks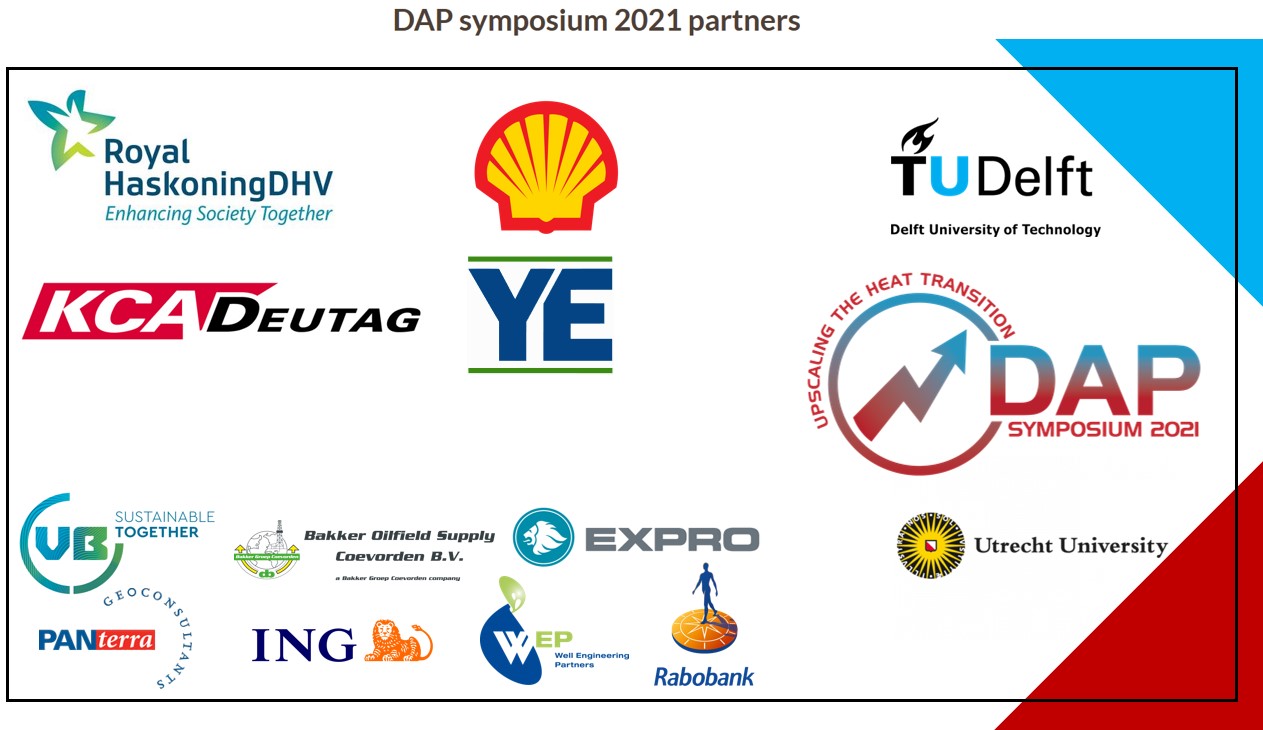 Find us;
E-mail: dapsymposium2021@gmail.com
LinkedIn: https://www.linkedin.com/company/72654603
Instagram: https://www.instagram.com/dapsymposium/
Website: https://www.stichtingdap.nl/symposia/2021-upscaling-the-heat-transition/